Teams achieve project success by quantifying
six dimensions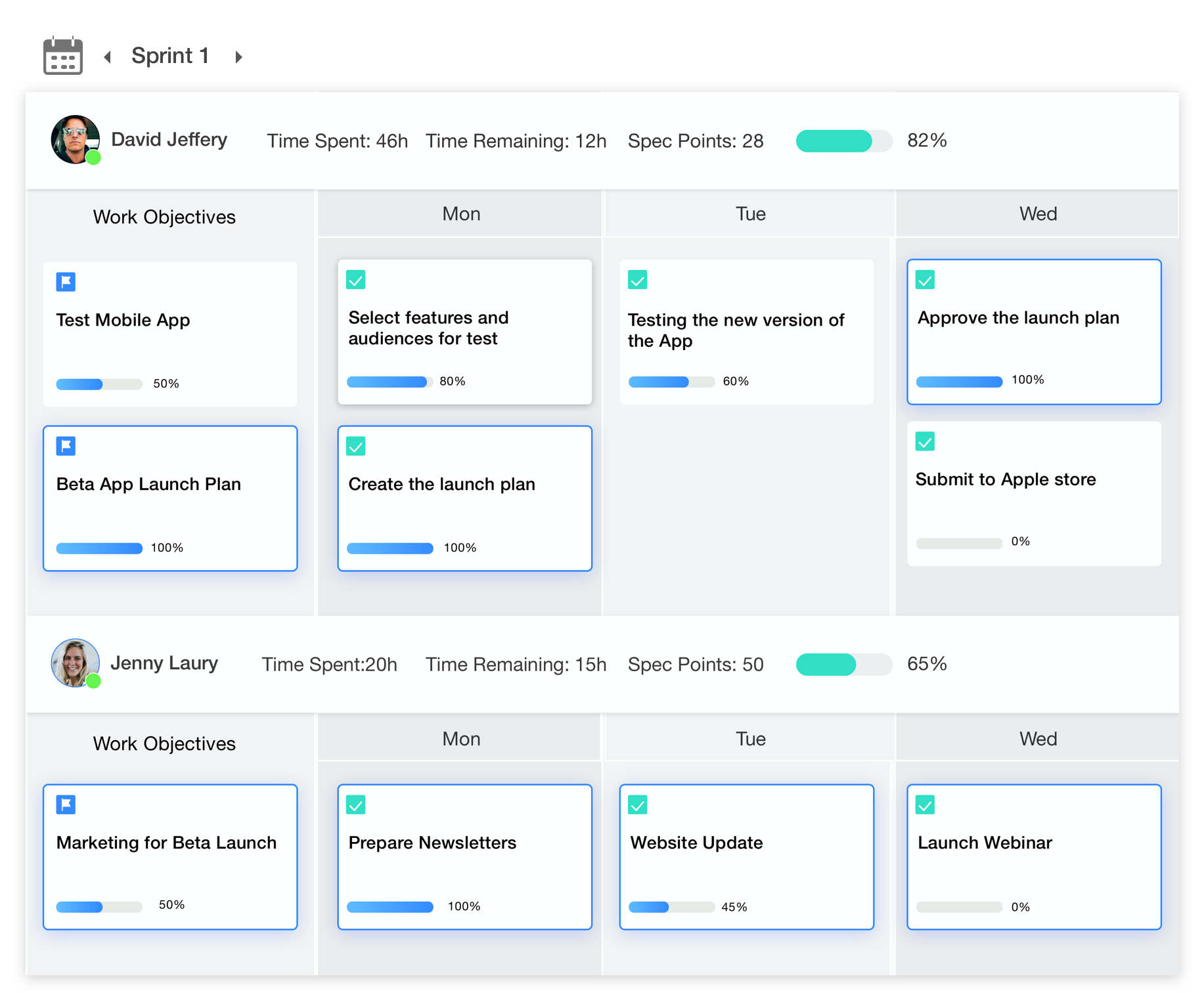 CONTRIBUTION
Make a difference
Enabling teams to see how their work rolls up to company initiatives and recognize their accomplishments keeps teams motivated and driven for success.
Learn more
EFFORT
Self-driven teams
Putting in that effort towards project success leads to learning new skills and building on top of your natural talent. Let us help you show off that effort.
Learn more
PRODUCTIVITY
A worthwhile investment
Productivity helps to motivate the workplace culture and boost morale, producing an even better company environment. Increase and track productivity with ProjectOne.
Learn more
QUALITY
Do it once and do it right
Deliver projects on time, less re-work, less variation in productivity and better performance overall.
Learn more
RELIABILITY
Always reachable
Sometimes too much may be happening during your hectic day.  ProjectOne enables team members to be more responsive and let others know you care and are listening.
Learn more
ATTENDANCE
Workplace ethics
When team members are spread across the globe or working from anywhere, it doesn't have to be an impossible task to manage the team.
Learn more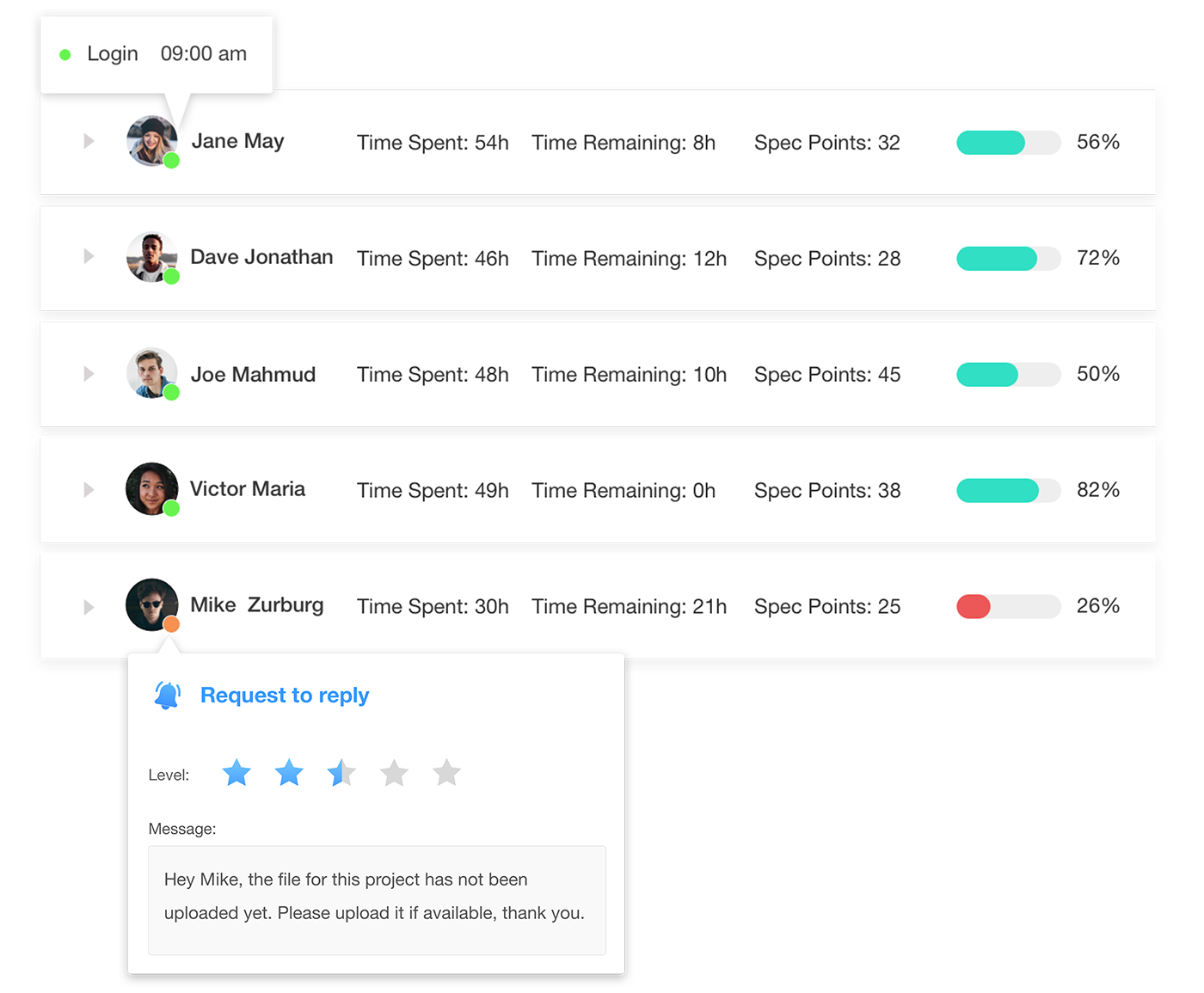 TEAM PERFORMANCE
Get the whole picture.
Keep an eye on your team's progress and workload. Get real-time charts and other visual highlights to share status, spot potential problems, and keep work on track.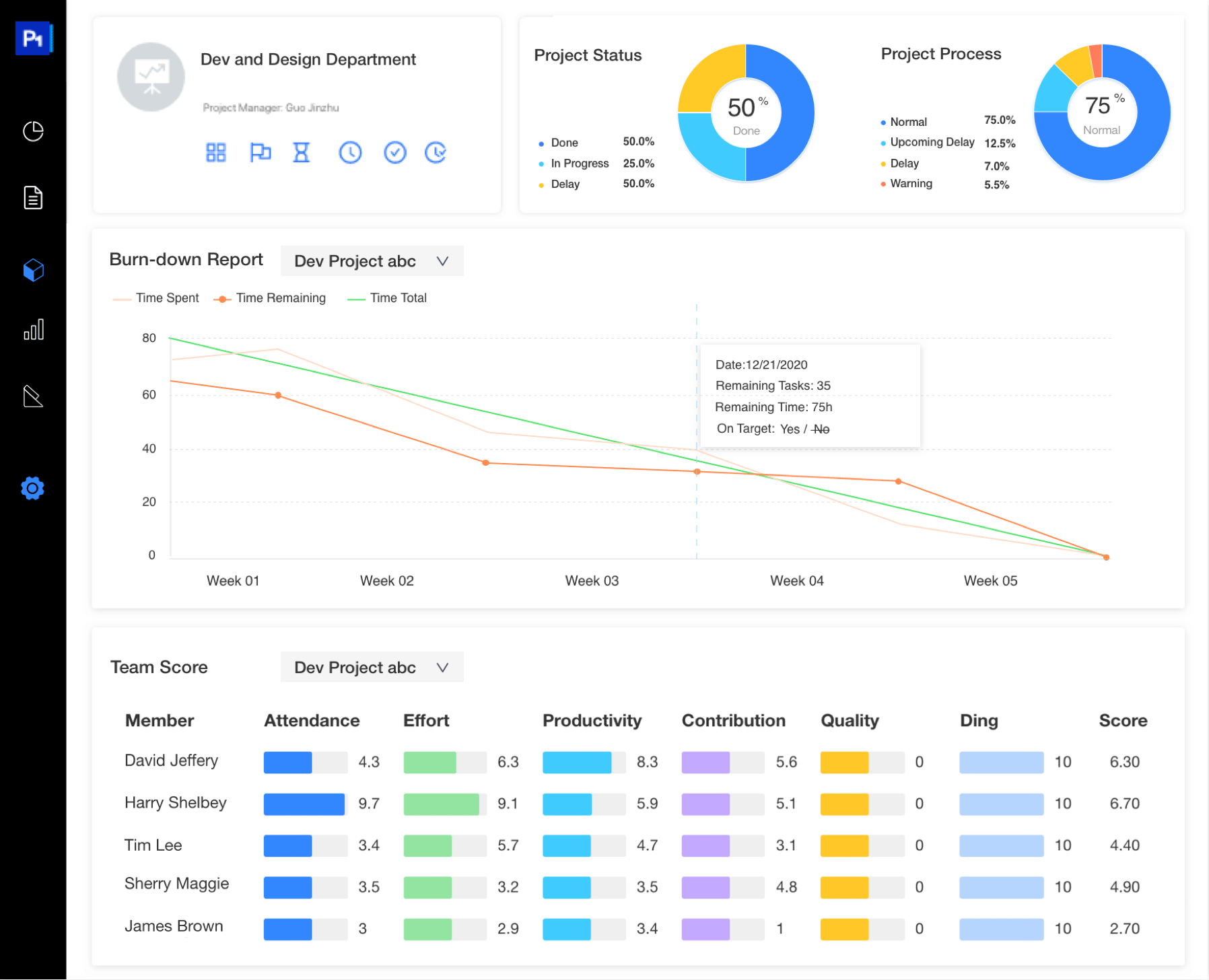 "ProjectOne takes a different approach to project management.  Almost every tool available today can easily manage tasks through workflows, but we believe driving a project to success is much more than that.  Being able to quantify the six dimensions in real-time gives management and the team confidence in what they are doing and ultimately, a better outcome."
Tieren Zhou // CEO & Chief Architect