Feel
The Pulse
of your project team.
PROJECTS
Hit your goals, without the scramble
ProjectOne delivers vital, real-time inputs to move your project forward and your team on track.
Beyond traditional workflow & methodologies
ProjectOne ensures project health through multiple avenues of feedback from your team.  These various touch points allow you to identify issues and drill to a deeper level with solutions.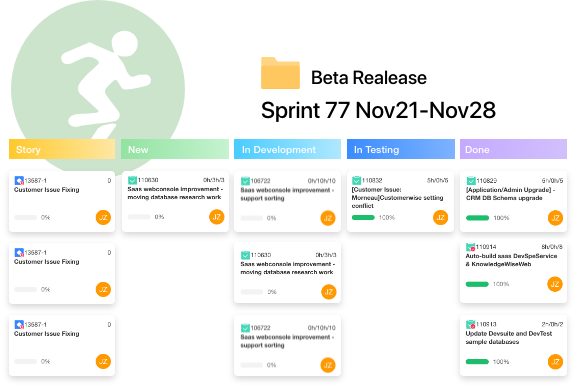 WORK MANAGEMENT
Manage your team's workload & productivity
Flexible boards that not only track statuses but transform into a calendar to manage a team's workload, and the team's effort via time remaining and time spent.

TEAM MANAGEMENT
Work from home
Boards also allow the team to be able to reach each other from home. Teams can log in if they're available and request others to respond.
ALM
From idea to implementation
ProjectOne's modules are designed to capture the entire lifecycle of a product or project.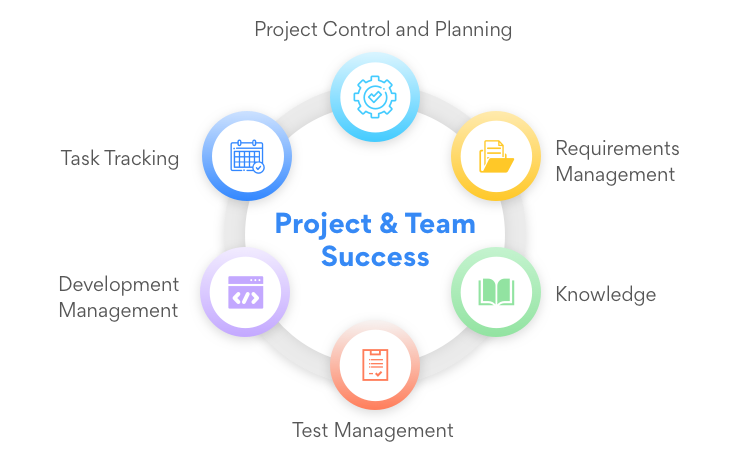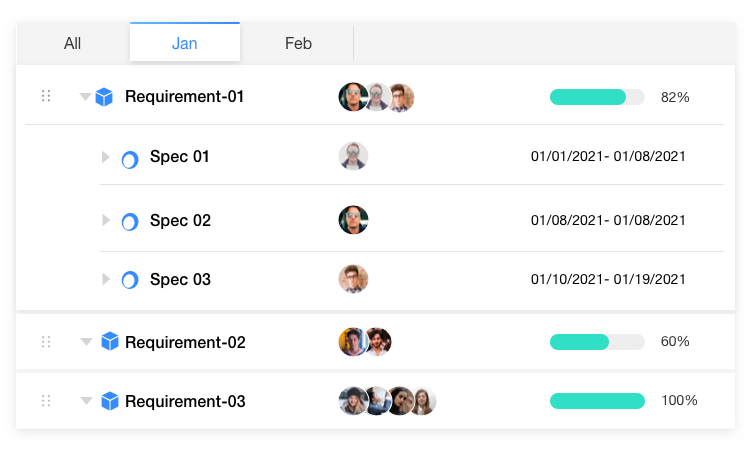 REQUIREMENT MANAGEMENT
Refine, prioritize and plan for delivery
Quantify and define a set of business requirements or technical specifications for any project, not just product development.
TEST CASE MANAGEMENT
Add quality to projects
How you approach testing can make a significant impact on the project.  Ensure the delivery of optimal business value through well-thought-out testing efforts.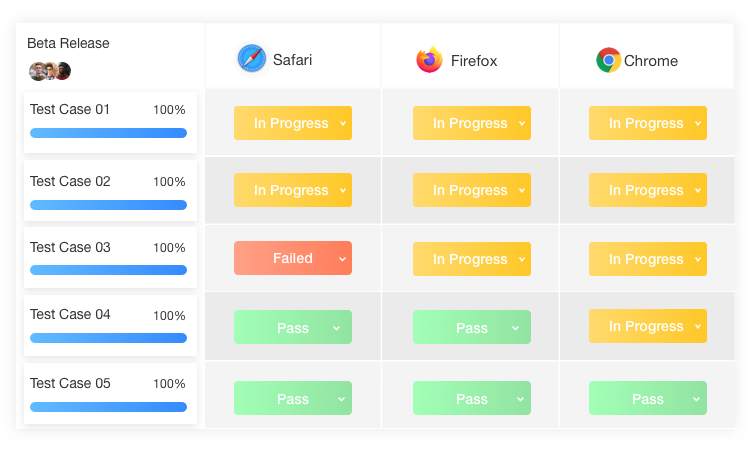 TRACEABILITY
Tie it all together
Validate and meet the needs of project stakeholders.
LEAN PROJECT MANAGEMENT
Keeping it simple
Don't need full-blown ALM functionality, we've got you covered.  ProjectOne allows you to plan and execute tasks all in one place.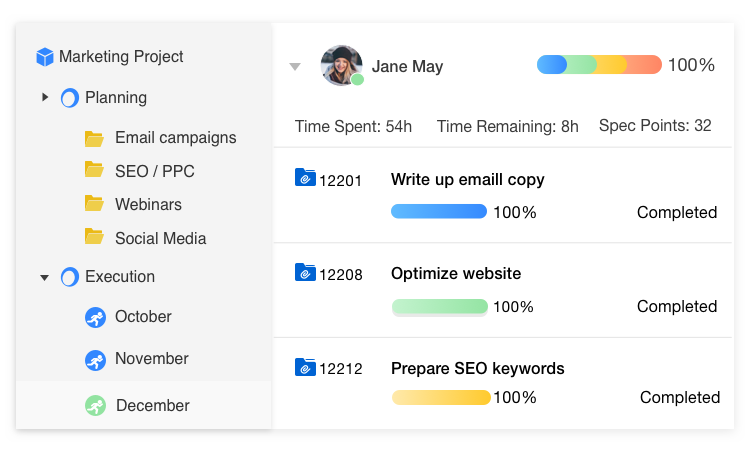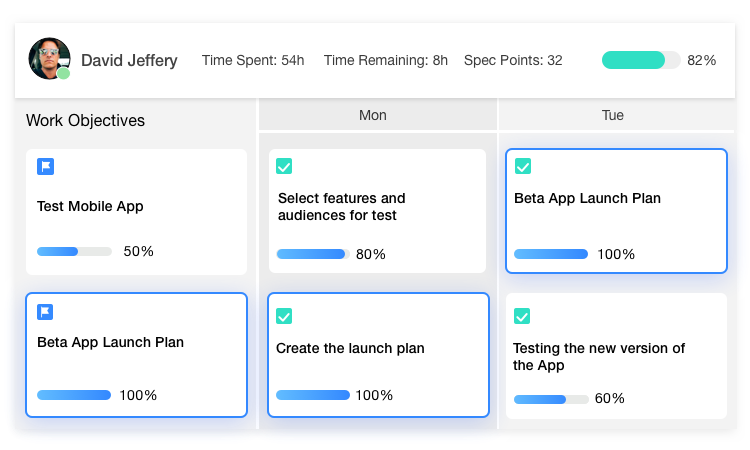 OBJECTIVES PLANNING
Set high-level goals
Plan and monitor the status of key initiatives and never lose sight of your plans.  Add requirements optionally.
Plan objectives or goals
Never lose sight of your plans
Clear execution of sites, whether you want to use agile or not
Agile can be used for any type of projects
Or go traditional with gantt charts
TASK EXECUTION
Meet those goals
Link tasks to goals and track them however you like, whether you want to use agile or keep a simple list of to-do's.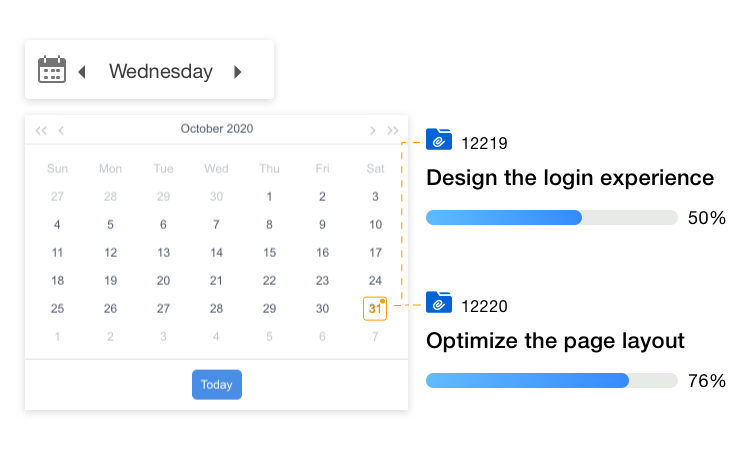 USE CASES
Whatever you do, you can do it in ProjectOne.
CUSTOM FIELDS
Keep track of what's most important
Use custom fields to track the info that's most important to your team or company, so it stays front and center.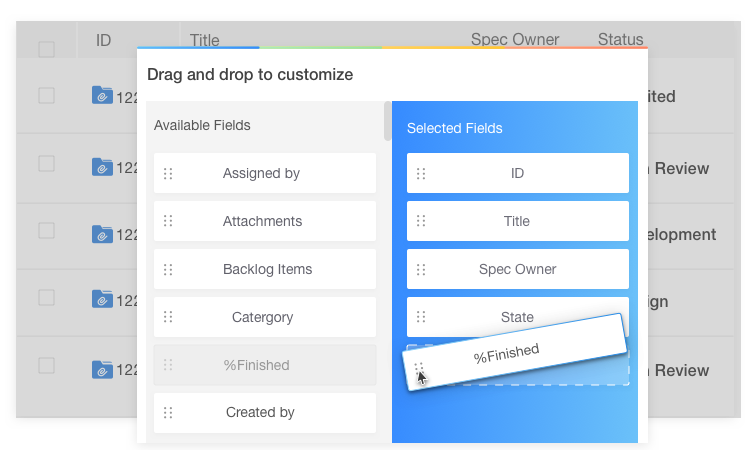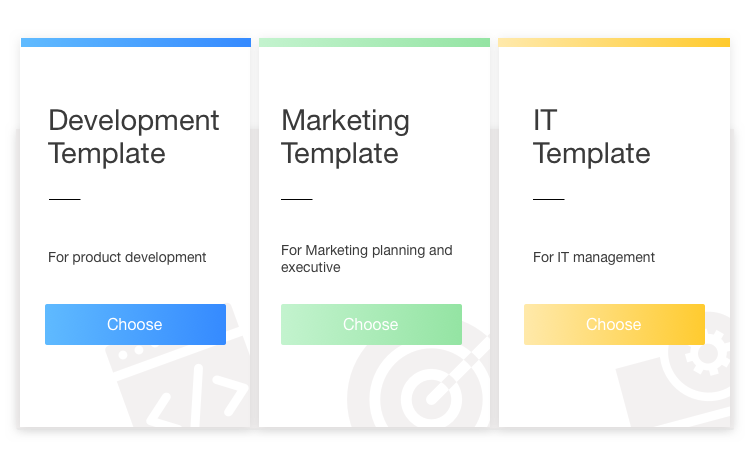 TEMPLATES
Don't reinvent the wheel
Turn common processes into templates your whole team can use, so projects run smoothly every time.
ADMIN CONTROLS
Control your data
Easily manage your team's accounts, enforce the security controls your organization requires, and understand how people are using ProjectOne across your team.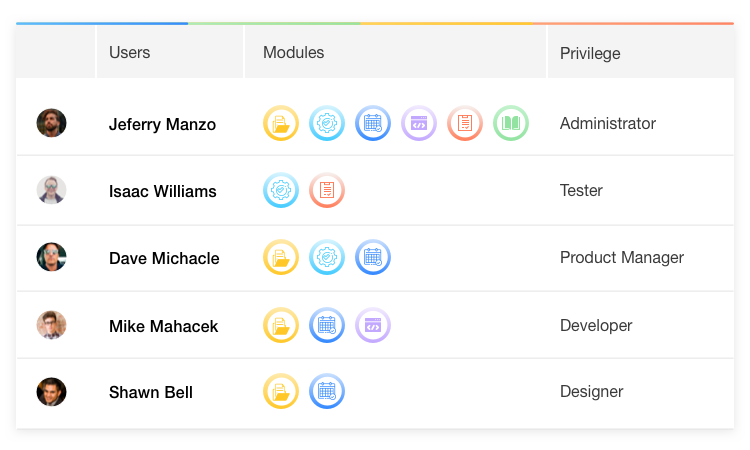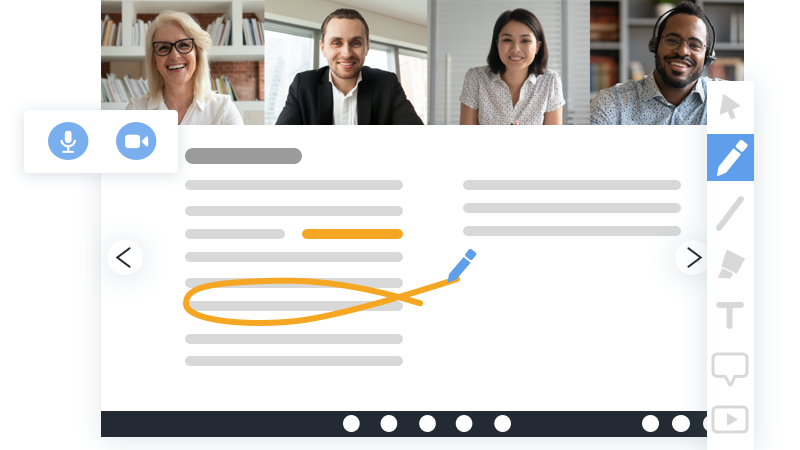 COLLABORATION
Communicate easily and effortlessly.
With Kloud integration, keep your work moving forward by turning documents into chats and video conferences, and communicating in one shared workspace.
LIVEDOC
Documents become meetings
With LiveDocs powered by Kloud, communicate your ideas through annotations, voice syncs and document-centric meetings.