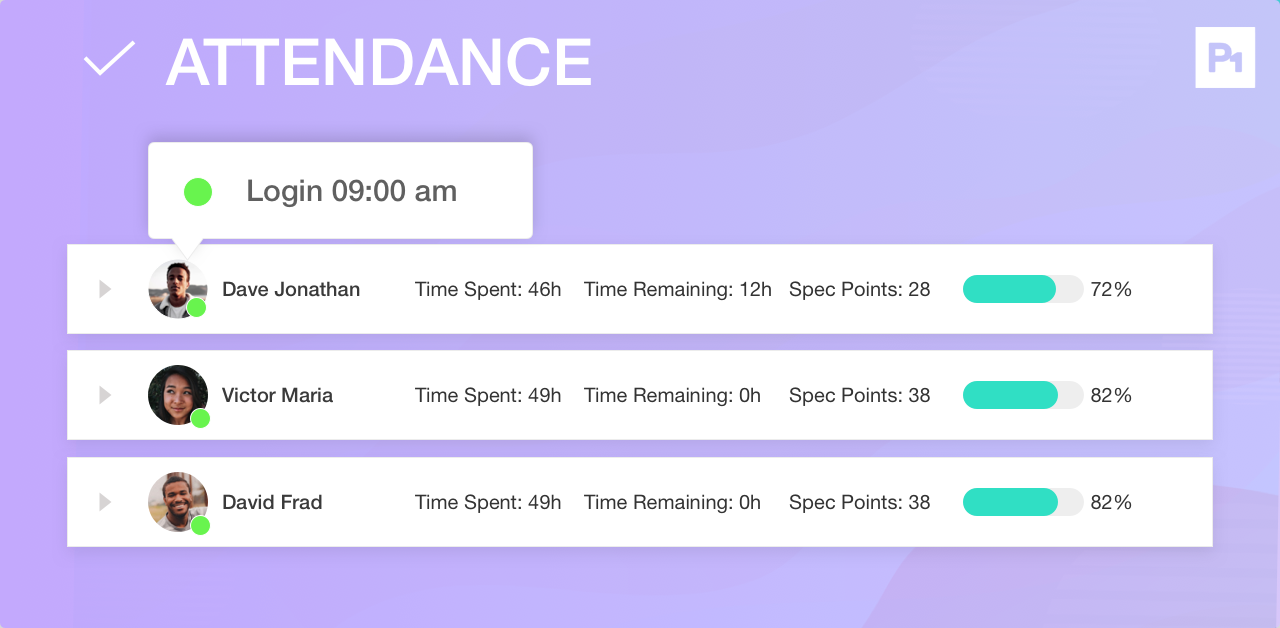 Attendance
When team members are spread across the globe or working from home, team management can get tricky – but it doesn't have to be a challenging task.
Knowing when your team is online and available to do the work assists with accountability while helping you understand what needs to be done to maintain a deadline or to adhere to a budget.
Connecting virtual teams requires transparency. Teams that are accessible and available develop trust, meet goals and build good products.
Tracking attendance and availability using ProjectOne
ProjectOne introduces the task board that allows for tracking the availability of your team by recording daily start and ending times for each individual. Current online status and unavailability are tracked for real-time analysis, ensuring transparency of work schedules across the team.
Individual workloads and contributions through the use of ProjectOne allow for total traceability in requirements management including tracking of spec. points, task points for contribution, and work effort.
With ProjectOne task boards, these features will become a centerpiece for teams to record times and output and track tasks. Teams will come to rely on them to record the effort and availability of the team.
To do this, head over to the taskboard, highlight today's date, and click the clock icon to enter a starting time.

If you are away or taking a break, simply hover over and change your status. By recording your time daily, you will be able to generate a timesheet for the entire sprint, this is how the timesheet looks.

The timesheet includes information a manager may need to assess your performance. Such as the total number of hours you've put in, requirements and tasks you've completed per day, all summed up to be under the total column. You can even put in comments if there are any discrepancies that you would like your manager to note. Managers have access to view and adjust timesheets, and access  time sheets of past sprints.
Let's say that Pam wants to know if her designer Terry is online and working. Pam can review the task board and if a green dot is reflected next to Terry's name, she knows that he is online. Pam can also view how long Terry has been working.

If Pam sees a red dot next to Terry's name, she can then determine that Terry will be working later. Not only is this information available to Pam but the knowledge is available to the entire organization.

The health of the team is reflected in the summary provided by ProjectOne. Data is accumulated per team simply by calculating each individual's availability.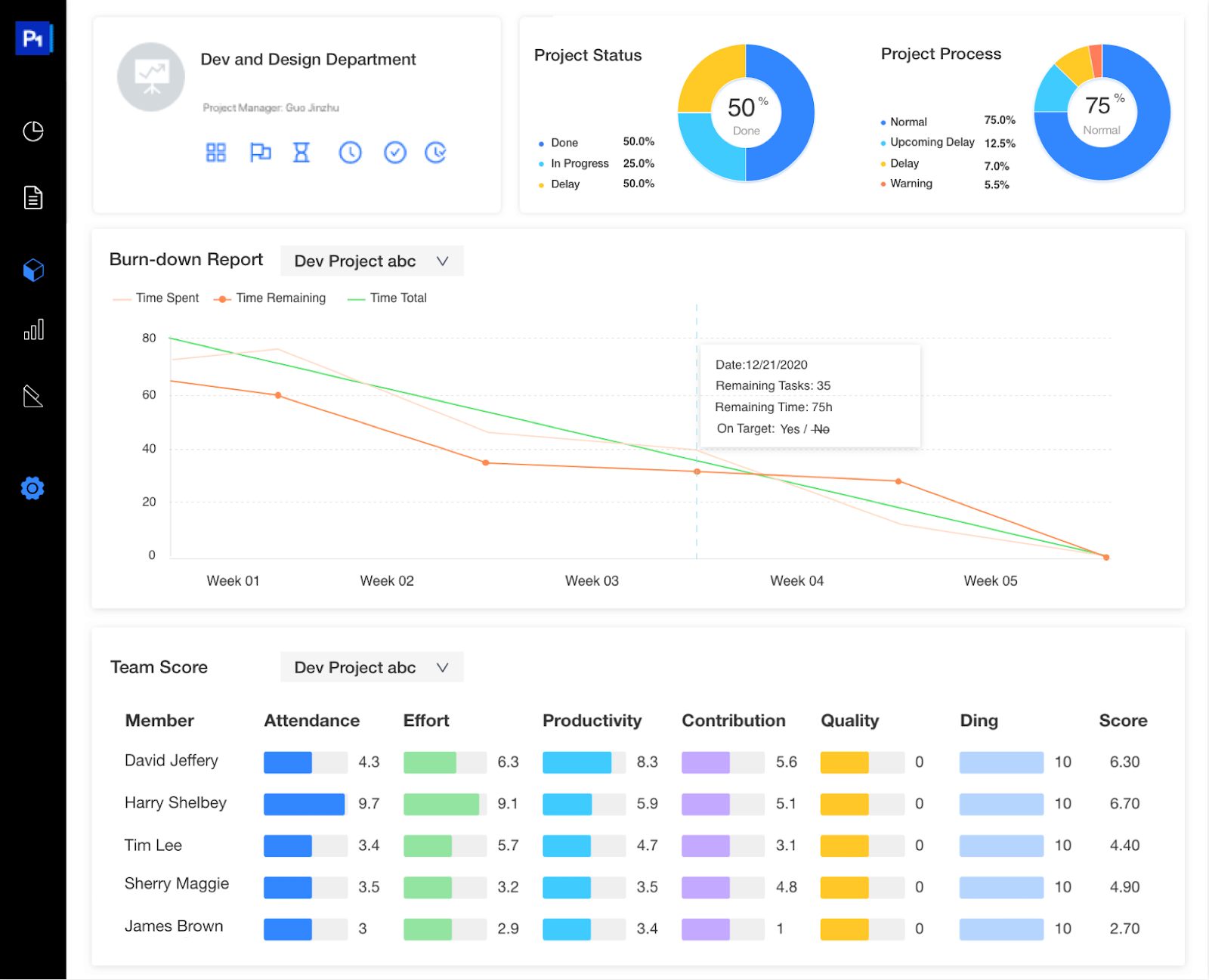 Project members and project managers strive to evolve, adapt and outperform previous results.  ProjectOne gives you and your team tools to outshine expectations and deliver premium solutions.
Be all that you and your team are capable of becoming with ProjectOne today.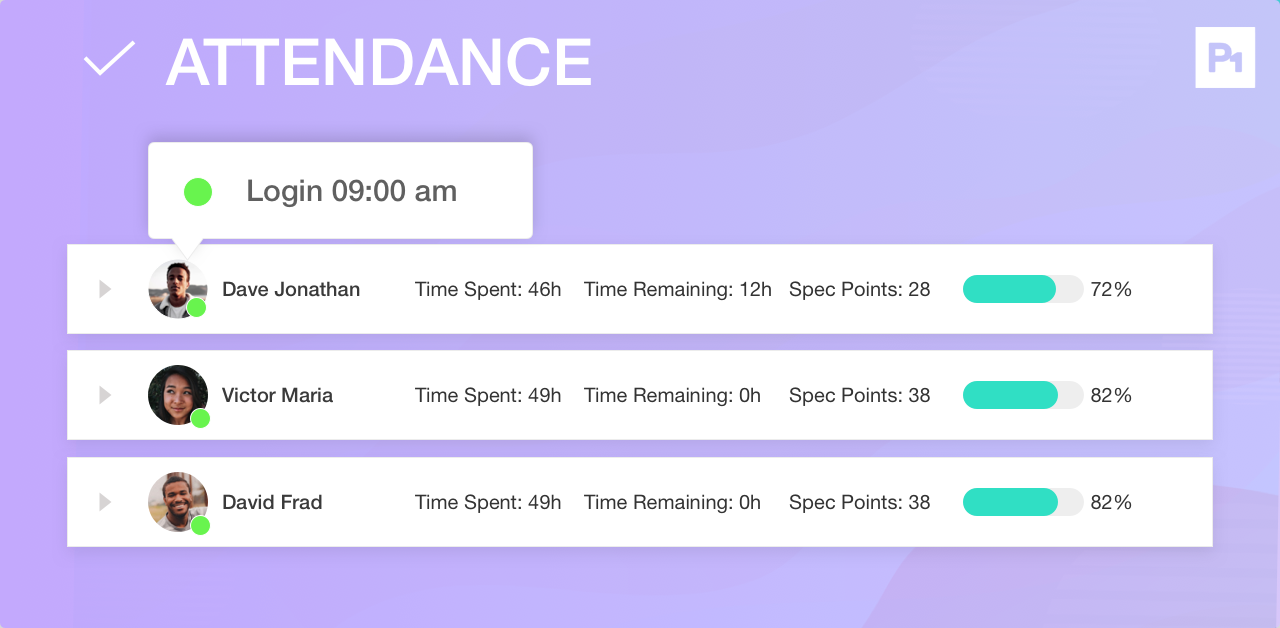 Attendance
When team members are spread across the globe or working from home, team management can get tricky – but it doesn't have to be a challenging task.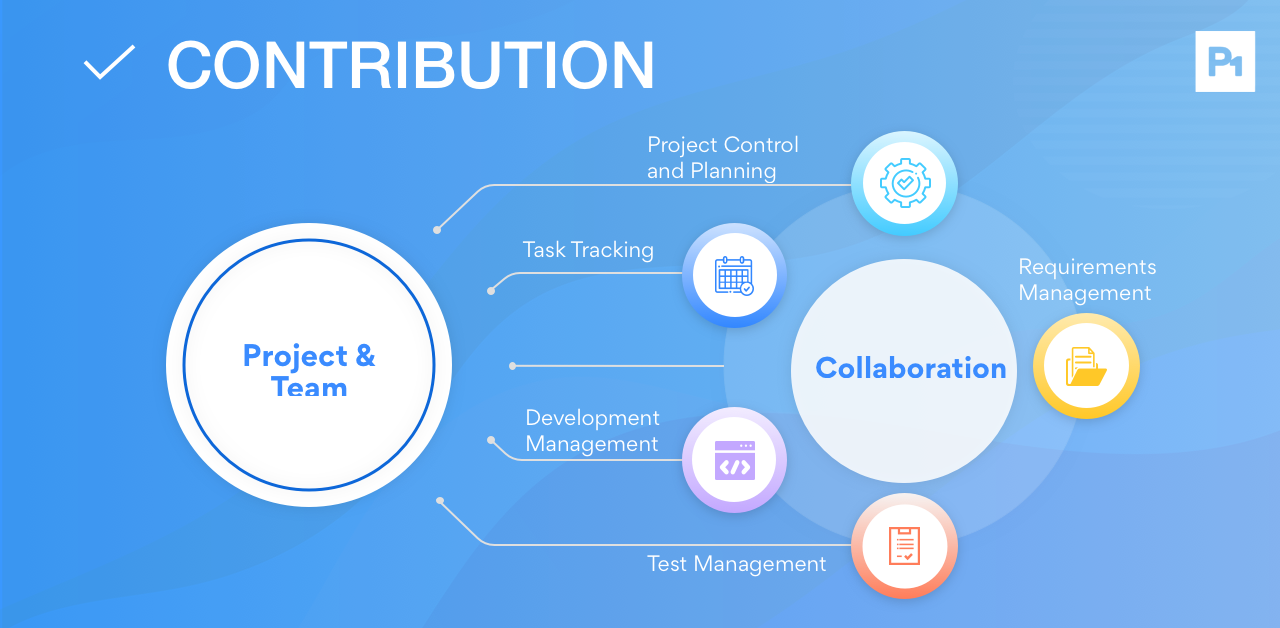 Contribution
Progress in an organization is driven by the achieving of objectives, which is a core ProjectOne concept that is supported by weekly and daily tasks.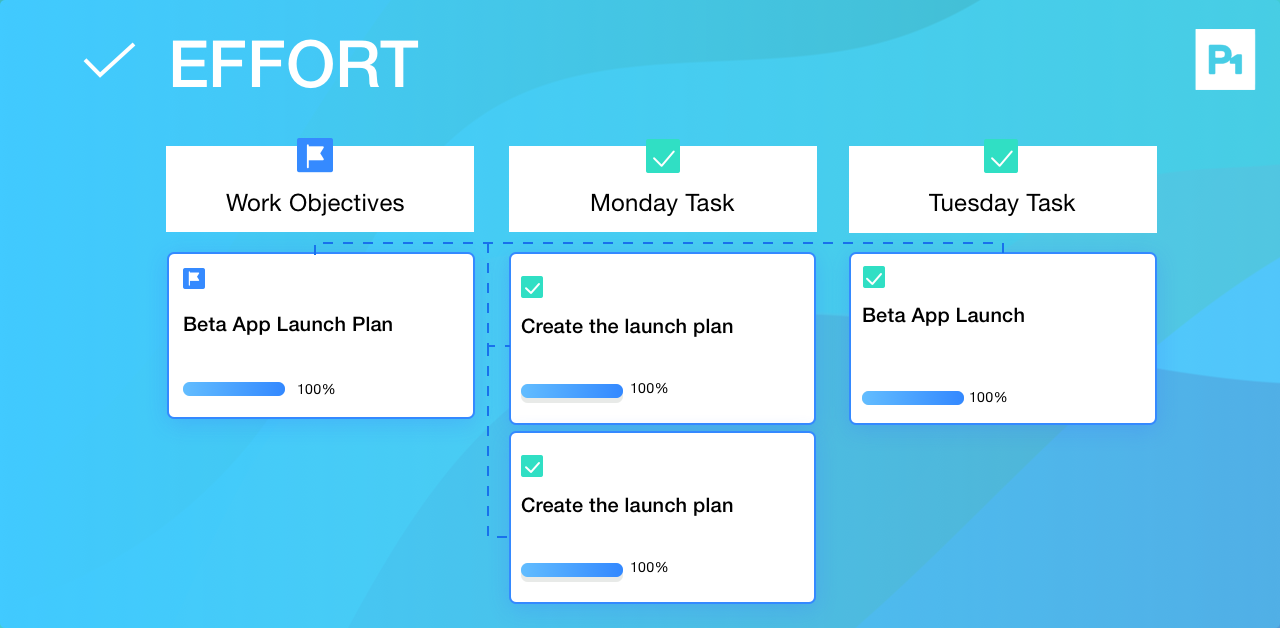 Effort
ProjectOne introduces a new way for teams to measure key metrics of effort and productivity to ensure the success of a project.