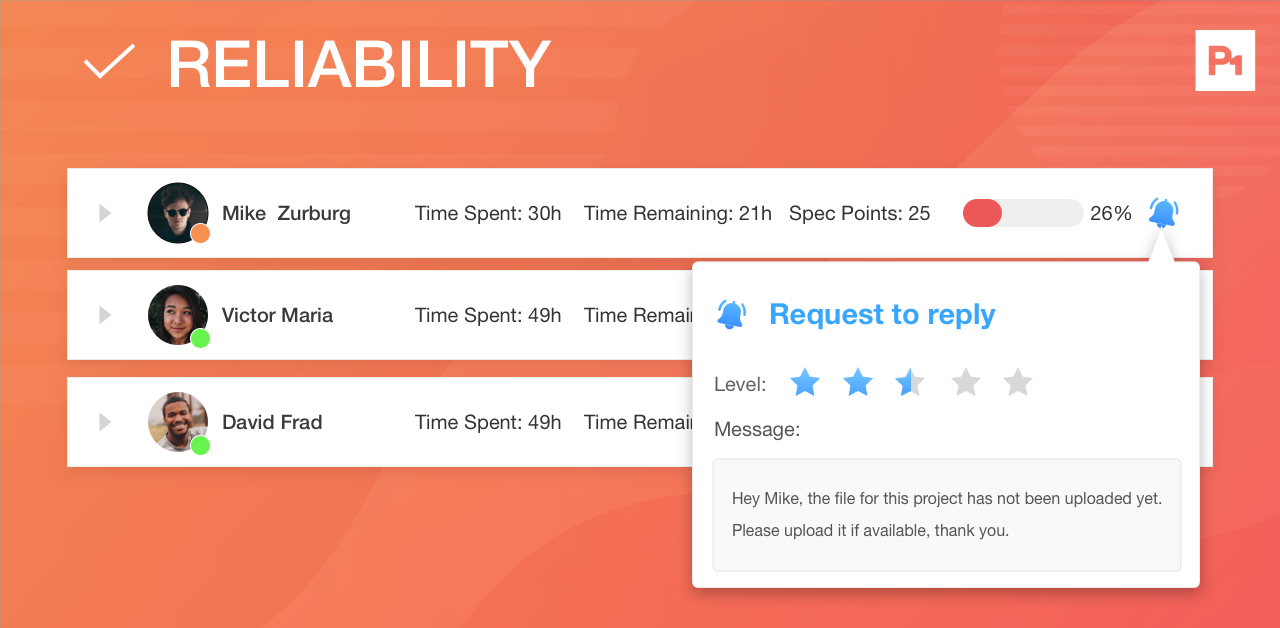 Reliability
Have you ever had moments working from home and unsuccessfully attempting to communicate with a colleague or team member?  Are you uncertain of the best way to reach them and the times they are even available?
We have Skype, Slack and emails, lots of tools to reach out, and still, sometimes communications get lost. What is an effective and reliable channel for business and work communication?
At ProjectOne we think about all these variables influencing remote workers' performance and ability to deliver quality work, just as they would in an office.
Introducing the Ding for Reliability
ProjectOne introduces the Ding – a reliability feature inside P1. A Ding allows managers to view interactivity between the team along with measuring the responsiveness of each individual. A member's responsiveness and interactivity is then used to measure reliability, in conjunction with the team's performance.
The Ding is a function that helps manage team member's reliability directly through the ProjectOne task board.
This is interaction with a clear purpose.

There is never any question whether a team member is responsive or reliable. With ProjectOne, this information is quantifiable throughout the team and visible to management.
All tasks and messages are located in one place allowing consistent and efficient communication between distributed teams. Whether it's simple task tracking or an intensive ALM project, having the ability to convey thoughts while keeping projects on track is imperative to the success of the organization.
How does it work
The Ding represents a request for a reply from one team member to another. When working with distributed teams or working from home, accomplishing the successful delivery of a work objective or requirement is dependent on the team being present and reliable.

In ProjectOne, Dings are accessed through the ProjectOne task board and are color-coded to reflect the urgency of the request. Red Dings are for super urgent requests and Green Dings are for general requests. The Ding is represented by an apple reflecting the color of urgency level.
Let's say a project manager is looking for Pam.
If Pam can't be reached through other means, a Ding can always be sent by requesting a reply through ProjectOne. Just click on the icon that looks like a clock on the right-hand corner of Pam's task board.

The PM can leave Pam a message along with indicating how urgent the request may be.
When placing the Ding, the user has the option of selecting the ding level prioritized by stars along with allowing for a Ding message to communicate any pertinent information.

Simply press send, and a responsive team member or project member will reply. The apple will be either green or red and the team member that received the ding will respond once they are online. Responsive and reliable team members ensure the success of a project.
From Pam's point of view, she is able to see the request in multiple places. She is able to respond to the request now or later; however, if she doesn't respond within a certain time period the marker will remain in place and may potentially impact her performance enabling a way to evaluate her reliability.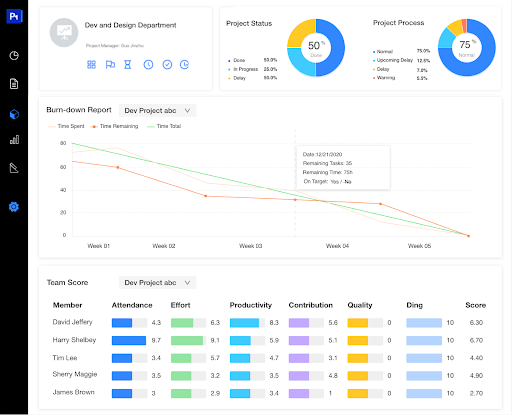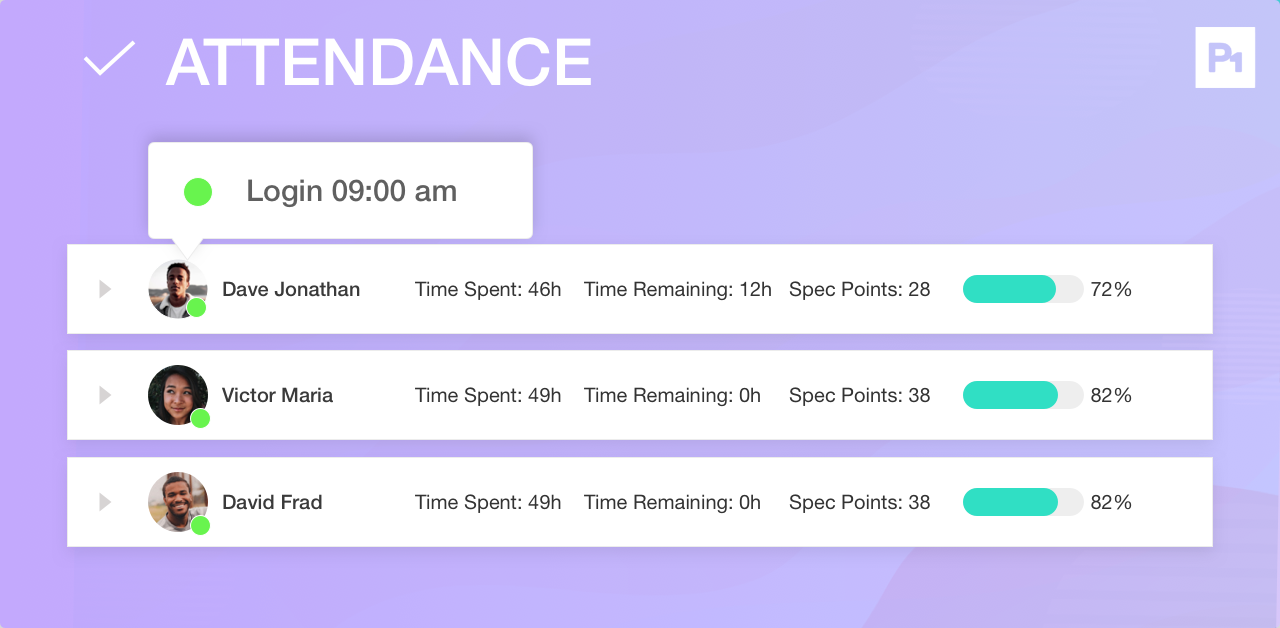 Attendance
When team members are spread across the globe or working from home, team management can get tricky – but it doesn't have to be a challenging task.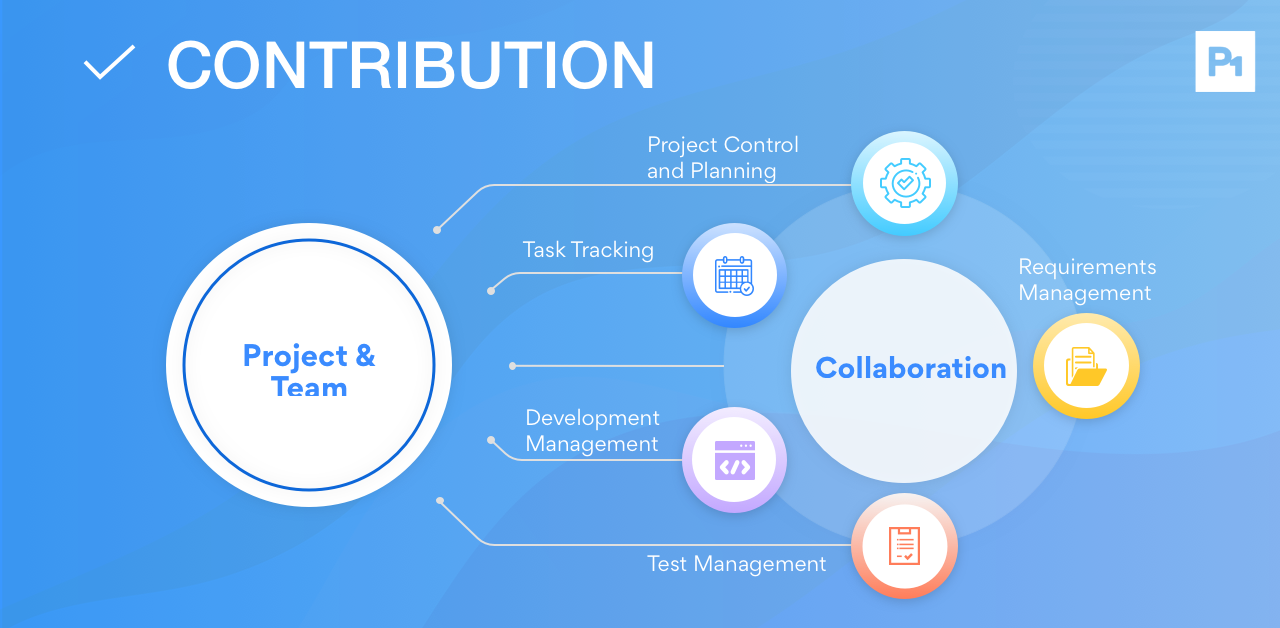 Contribution
Progress in an organization is driven by the achieving of objectives, which is a core ProjectOne concept that is supported by weekly and daily tasks.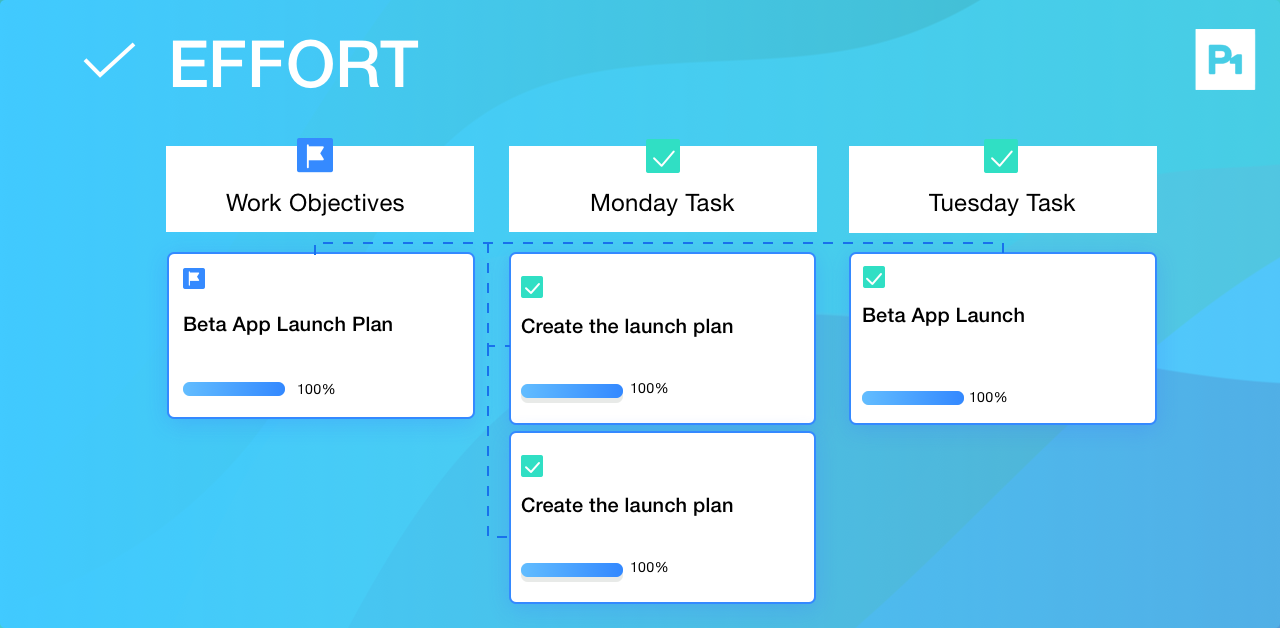 Effort
ProjectOne introduces a new way for teams to measure key metrics of effort and productivity to ensure the success of a project.