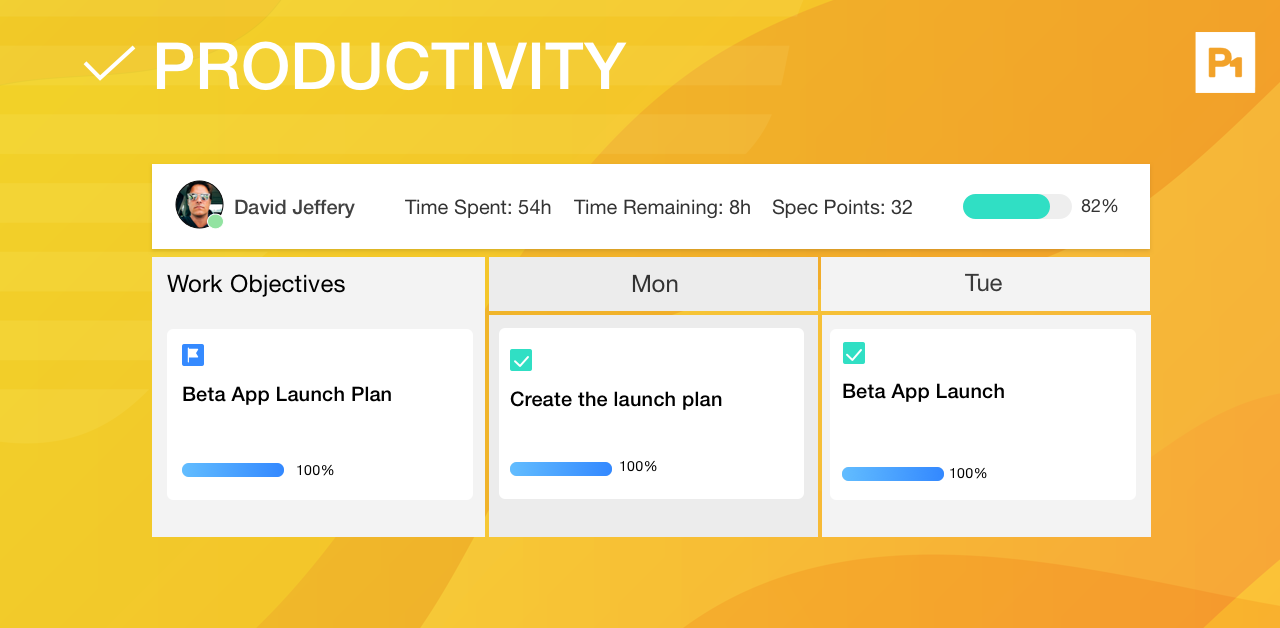 Productivity
You want to be productive.
You need to feel motivated in the workplace.
You strive to feel connected with the culture of your company and team.
To make all this happen, you need a positive environment that increases and tracks productivity yet allows for adjustments.
Introducing ProjectOne, a tool that maximizes output and allows for consistent productivity.
Measuring Productivity using ProjectOne
In any given month, your team has a number of projects to accomplish. These projects are broken down into small units of work we call tasks. The effort you put forth in order to finish a task allows you to accomplish a successful delivery of your assigned work.
In ProjectOne, task points, time spent and time remaining fields are utilized to provide motivating feedback on your productivity.
ProjectOne recognizes that your hard work and efforts, along with the intuitive task board and analytics that tracks productivity, are key metrics to your project's success.
Task Points + Time Spent + Time remaining = Real-time feedback and Real Success!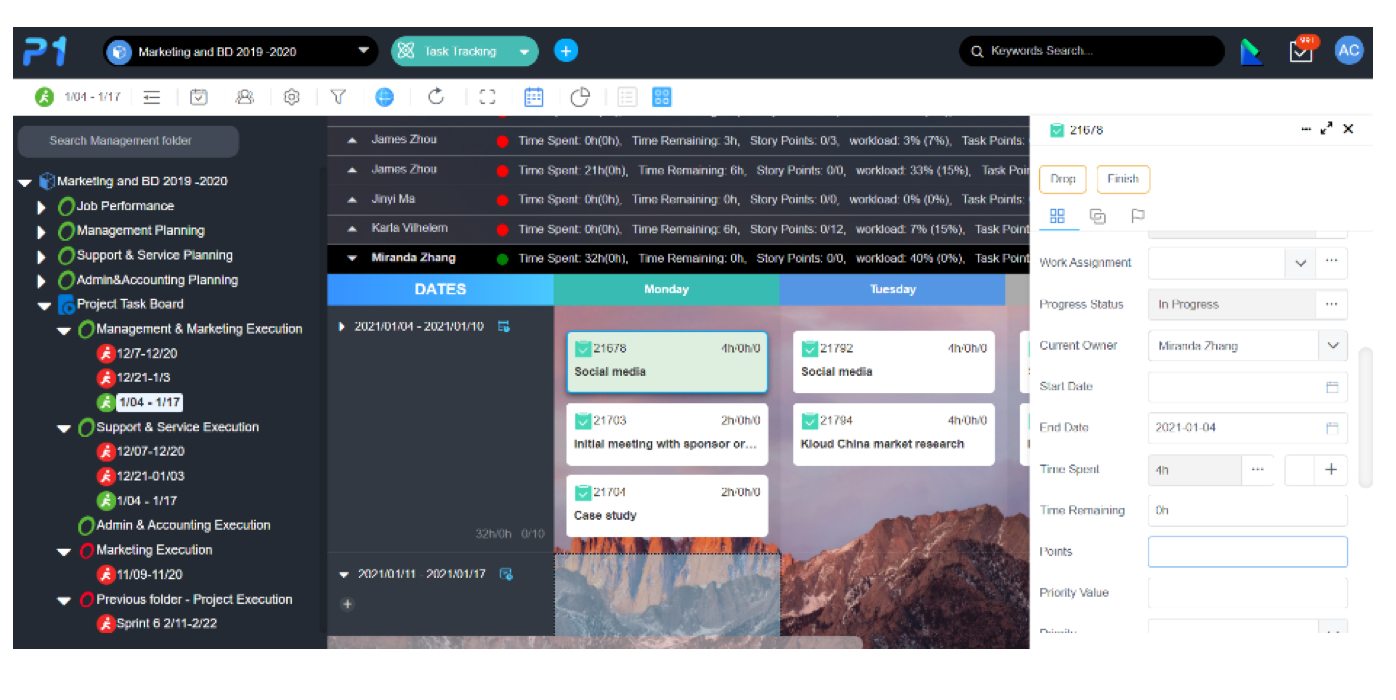 Here we will go over the different components that come together to give a measure of an individual's productivity including: task points, time remaining, workload, and burndown.
Task points
In ProjectOne, points can be assigned to any task. This can be done by yourself to track your personal progress or can be assigned by managers, product owners, or team leaders. You can learn more about tracking efforts through task points. href="https://p1.techexcel.com/blogs/productivity/">https://p1.techexcel.com/blogs/productivity/
Time Remaining
Time remaining and time spent for any task are critical elements to track progress and productivity within ProjectOne. As time is entered against these two properties, ProjectOne is able to provide real-time data to visualize progress.
These visual indicators roll up to the project's sprints (if used) and even higher at the milestone level. The data is compiled and real time assessments are created as visual indicators of the project progress. This allows for everyone to see the health and progress of the project. (We call it the pulse.)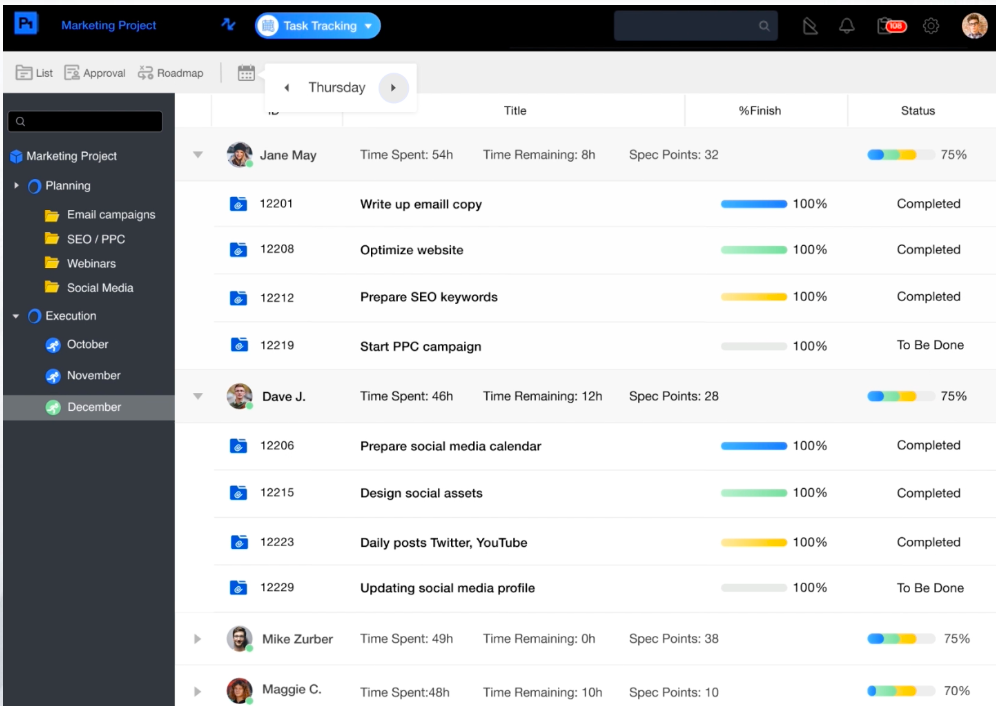 The progress bars and how they are calculated is pretty straightforward.
For example, let's say we assume Patty is going to finish a task in four hours. This is an estimate and becomes her remaining time to work on this task. Patty is half way through completing the assigned task so she indicates in the task board that she has spent 2 hours working and has another 2 hours to go. The time is calculated and the progress bar reflects that she is 50% done with the task.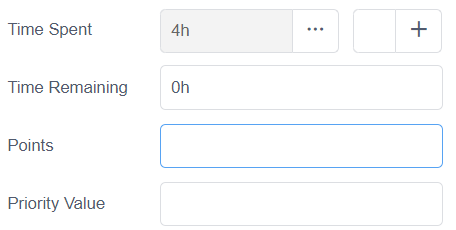 Workload
ProjectOne can easily compute the project workload by setting work capacity for each project member.  Based on the total number of time remaining hours for all tasks, ProjectOne will apply that towards workload.

For example, if Patty and Terry work full time for a week, we can assume the total capacity is at 80 hours.
Let's say they have been assigned enough tasks that equal 40 hours. ProjectOne will now show a remaining 50% workload that needs to be completed to achieve project success.
Burndown
Burndown reports on how quickly a team is working through a project, and is usually derived from the time spent and time remaining (or task points). If you are using agile sprints that are easily obtainable through ProjectOne, the total time remaining for all tasks within the sprint will be the starting point.  The burndown is derived as time is spent and time remaining is reduced, eventually to zero.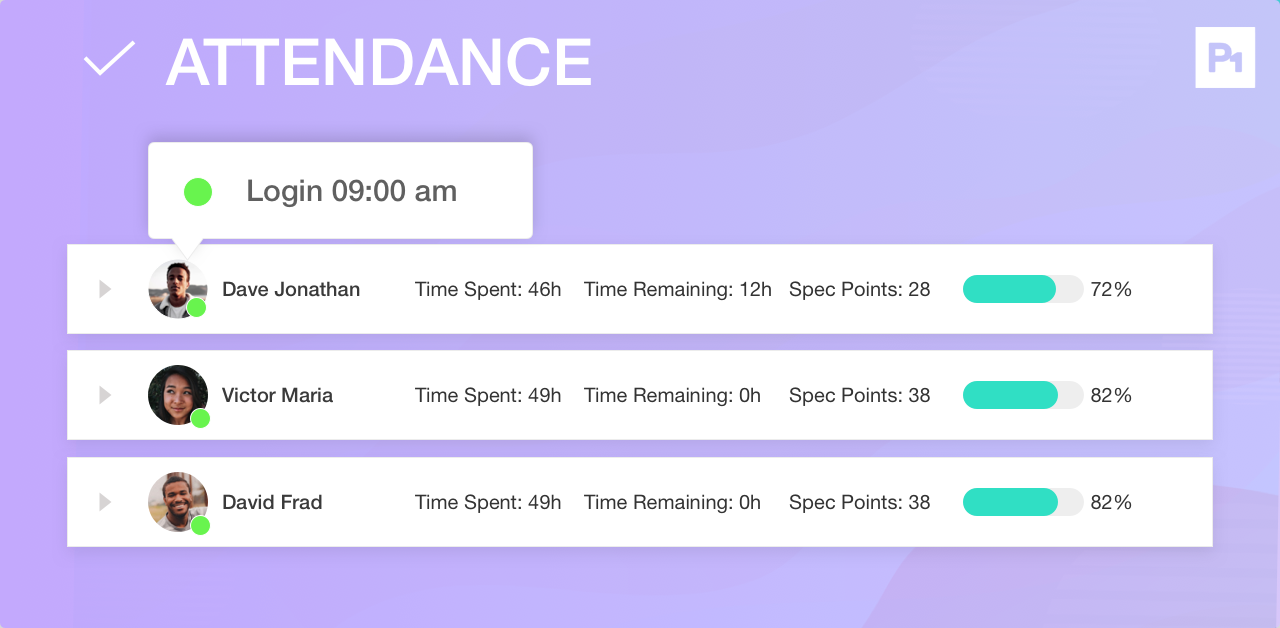 Attendance
When team members are spread across the globe or working from home, team management can get tricky – but it doesn't have to be a challenging task.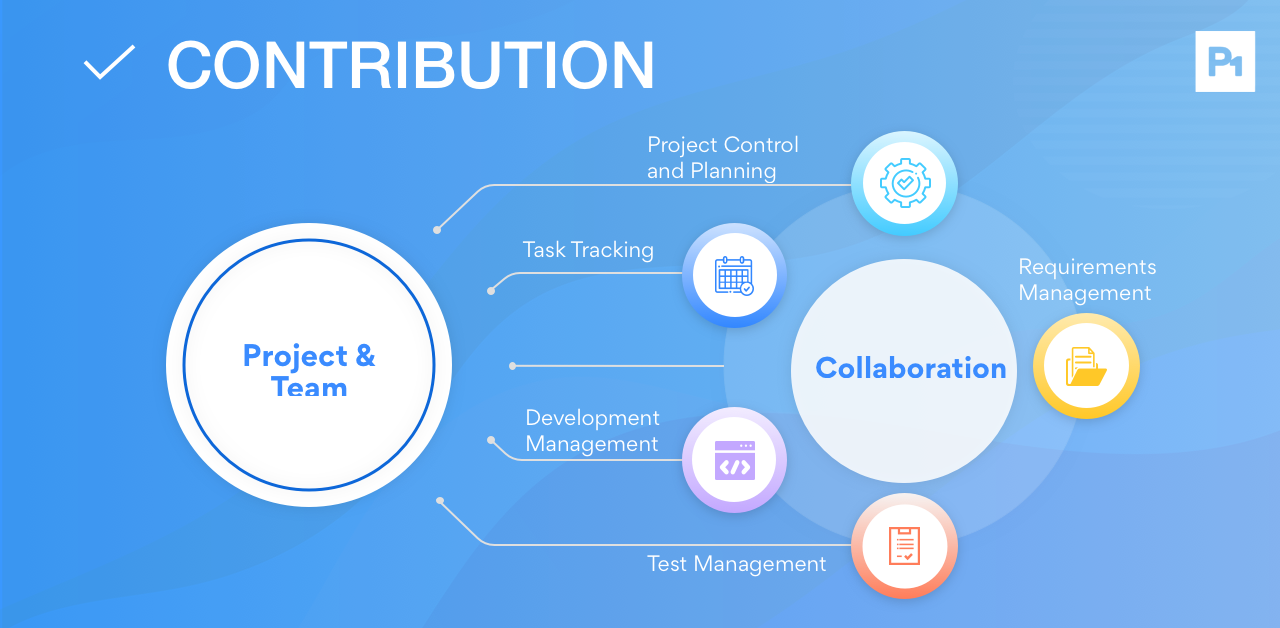 Contribution
Progress in an organization is driven by the achieving of objectives, which is a core ProjectOne concept that is supported by weekly and daily tasks.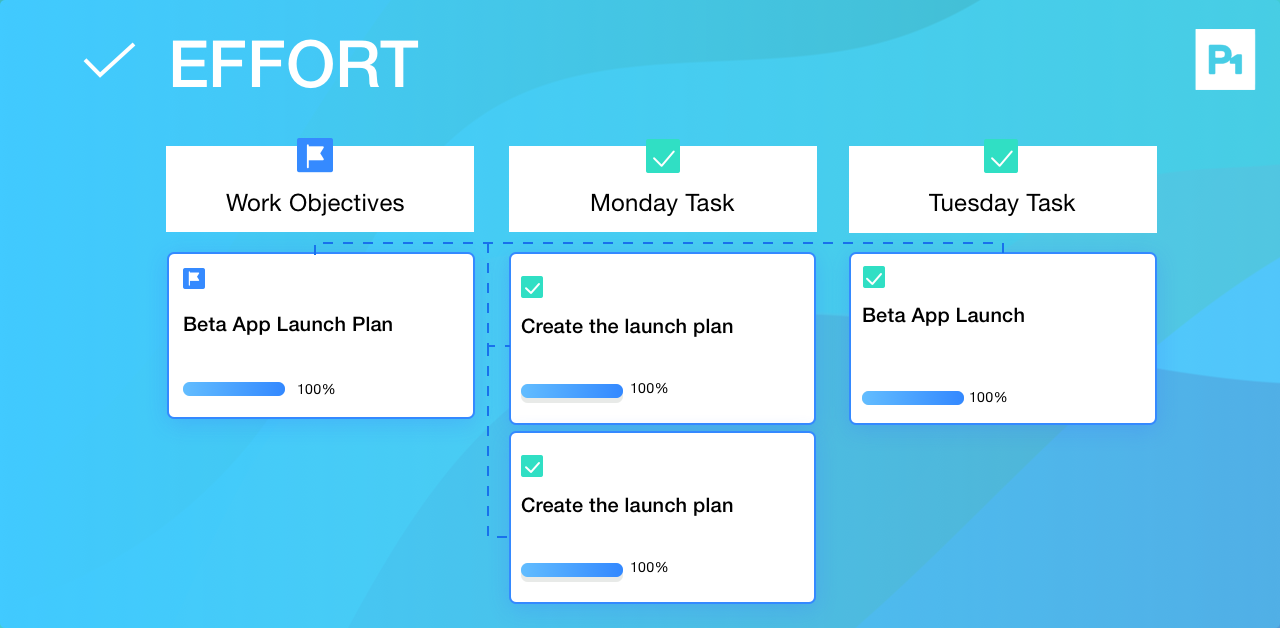 Effort
ProjectOne introduces a new way for teams to measure key metrics of effort and productivity to ensure the success of a project.