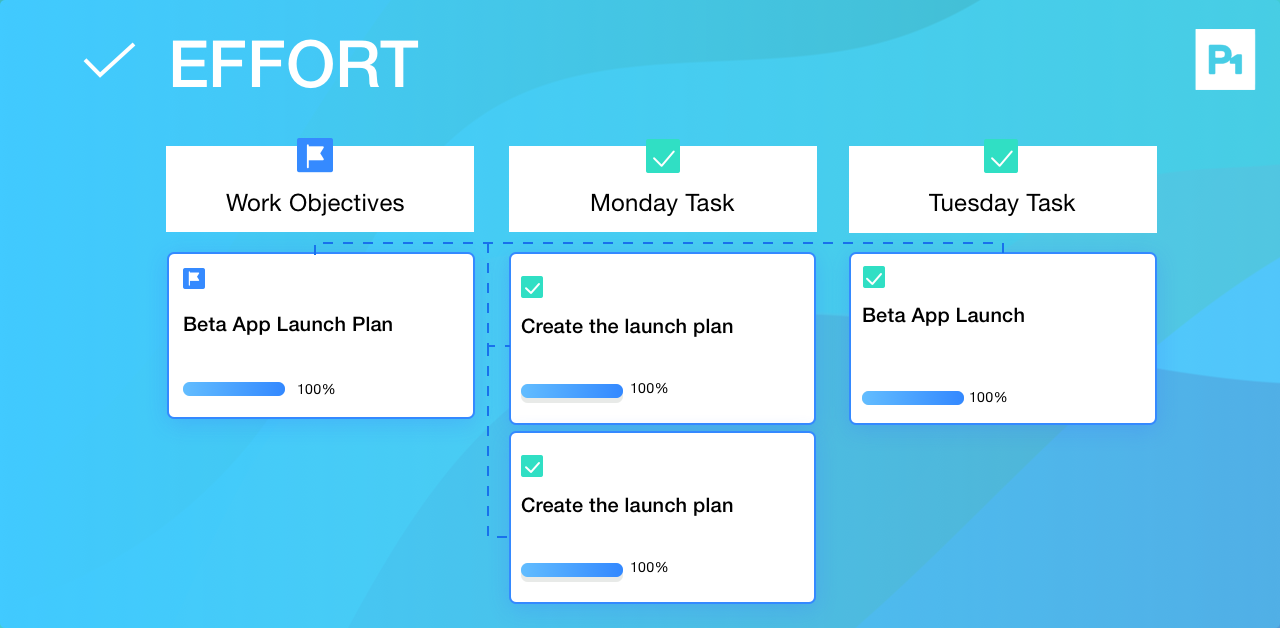 Effort
Who doesn't love planning a project, breaking it down into objectives, and then creating smaller achievable tasks? Completing these small tasks puts you one step closer to finishing a project and on the road to victory.
The combination of tasks represents the roadmap planning and the combined effort that you spend on them keeps you on track for achieving your goals.
You can feel the effort you and your team put forth, but wouldn't it be wonderful to simply see your work with quantifiable metrics?
ProjectOne introduces a new way for teams to measure key metrics of effort and productivity to ensure the success of a project.
Organization and manageable steps allow you to actually feel the pulse of productivity.
Quantifying effort using ProjectOne
In ProjectOne, task points can be assigned to any task. These task points measure the total amount of work completed individually and by the team. These points are motivational and even addicting. Teams have total traceability in requirements management and project development.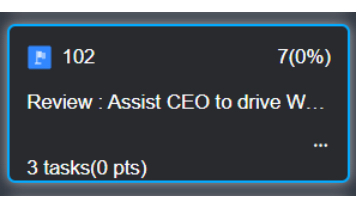 To help you understand this concept, we will illustrate two examples that apply to non-development and development projects.
NON-DEVELOPMENT PROJECTS
For non-development projects, objectives are created as initiatives or goals set by management.
As an example, let's say Pam is working on a marketing campaign. One of Pam's objectives is to inform her audience of new product releases via monthly newsletters, and for this particular objective, management would assign a total of 10 objective points to it.
To accomplish this goal, smaller tasks or child tasks that represent actual work are created so you now have a structure that looks like this:
Newsletter objective – 10 objectives points
Create email content – 7 task points
Use tool to automate sending – 3 task points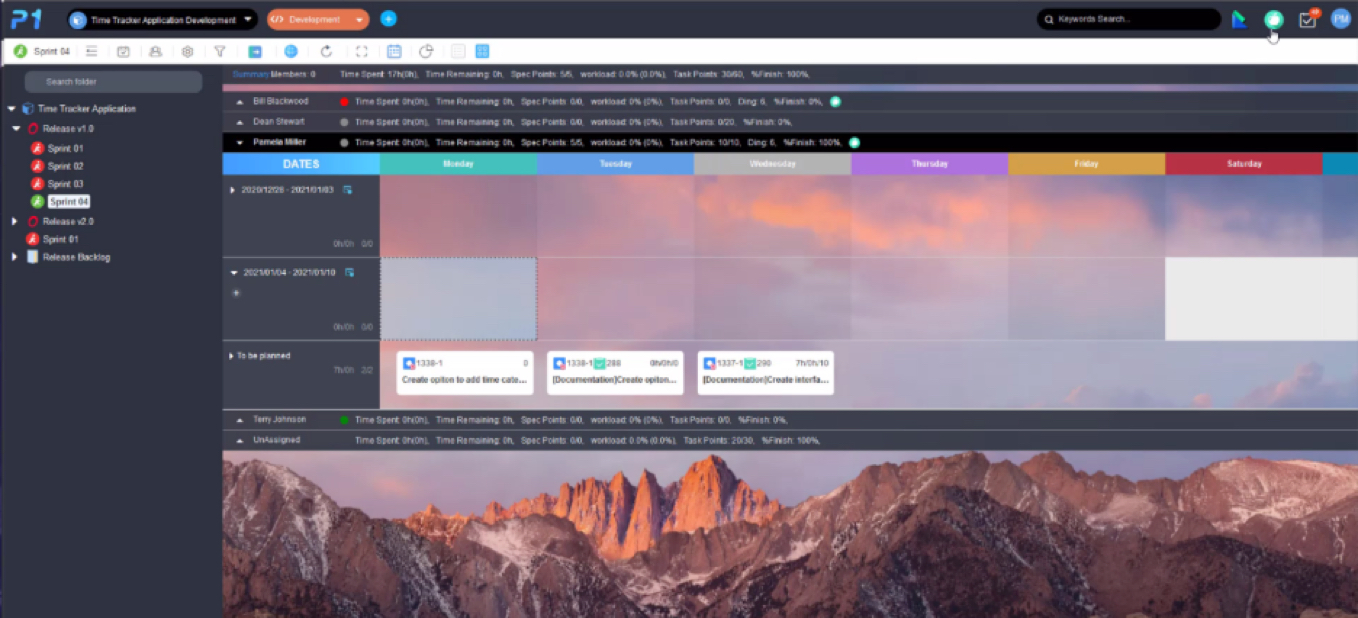 It's harder for Pam to generate the content and requires more time so it's worth more points. Automating the email notifications takes less time and effort so it received fewer task points. The combined value of the two tasks equals the ten objective points.
DEVELOPMENT PROJECTS
For development projects, project owners and managers use requirements instead of objectives,  The major difference between objectives and requirements is that requirements are linked and associated with test cases. For each requirement or specification, product owners would assign spec points (an estimation) to it and assign tasks out to different implementation modules.
For example, let's say Pam and Terry have a requirement to add a button, and this requirement is assigned 10 spec points.
This is how it would look:
Add a button – 10 spec points (total)
Pam's Requirement:

Requirement – Implement in web – 5 task (Spec) points

Task – add button in web – 5 task points

Terry's Requirement:

Requirement – Implement in mobile – 5 task (Spec)points

Task 1 – add button in Google App – 2.5 task points
Task 2 – add button in iPhone App – 2.5 task points
As the team completes the smaller tasks beneath a requirement, the task points are consumed and effort is recorded. Pam and Terry see how their efforts work together to complete the requirements.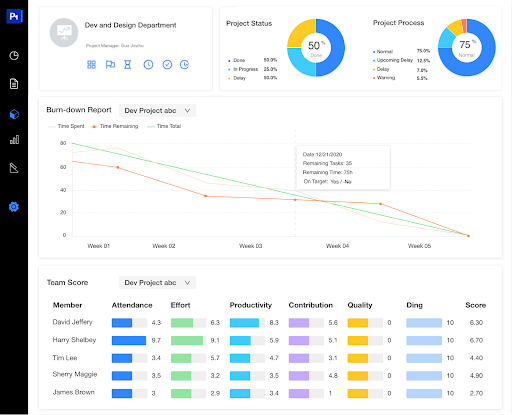 The effort of the team is reflected in the summary provided by ProjectOne. Data is accumulated per team simply by calculating each individual's effort.
By visualizing the effort, ProjectOne provides a rewarding experience for the team.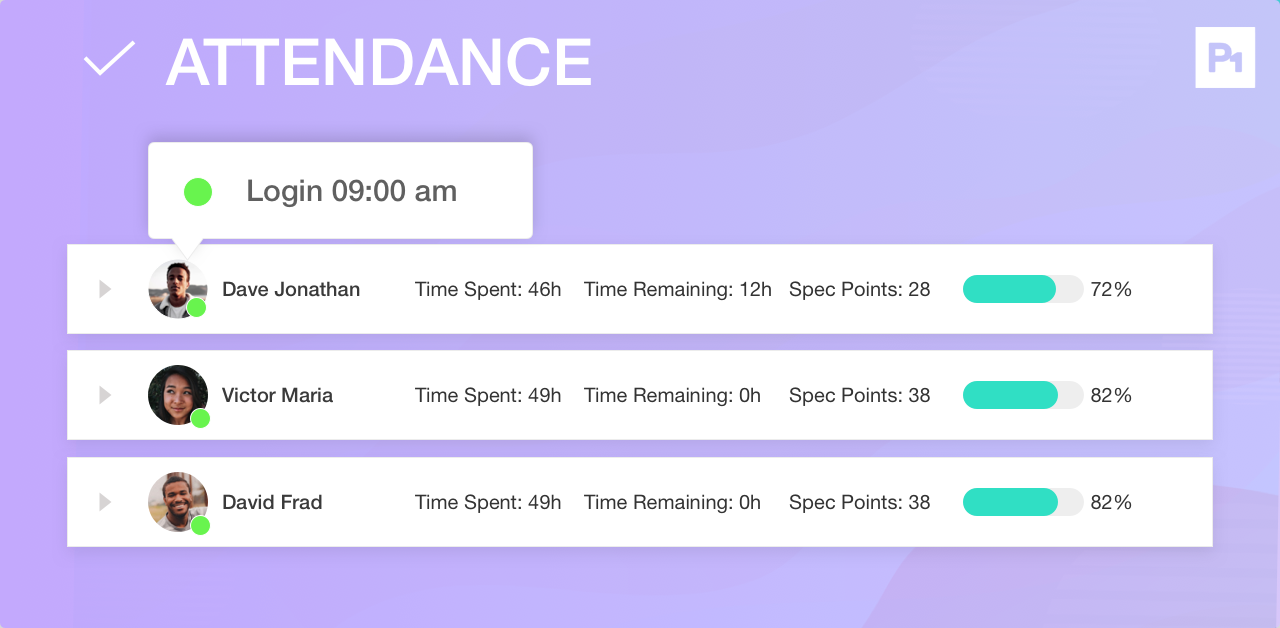 Attendance
When team members are spread across the globe or working from home, team management can get tricky – but it doesn't have to be a challenging task.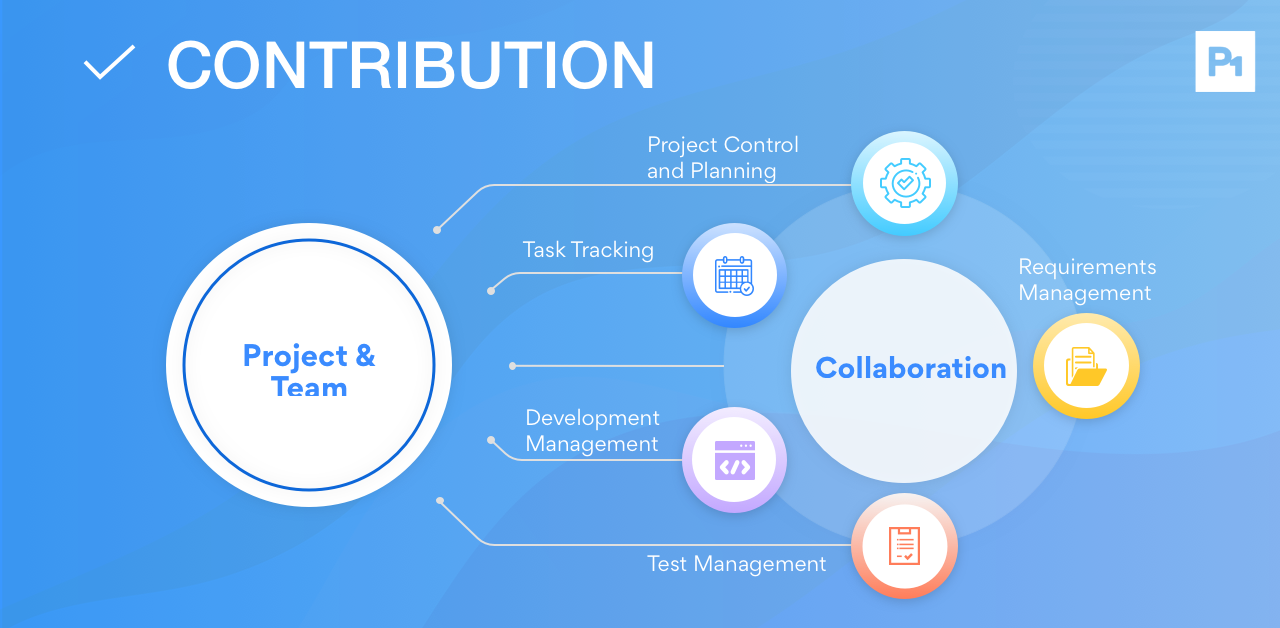 Contribution
Progress in an organization is driven by the achieving of objectives, which is a core ProjectOne concept that is supported by weekly and daily tasks.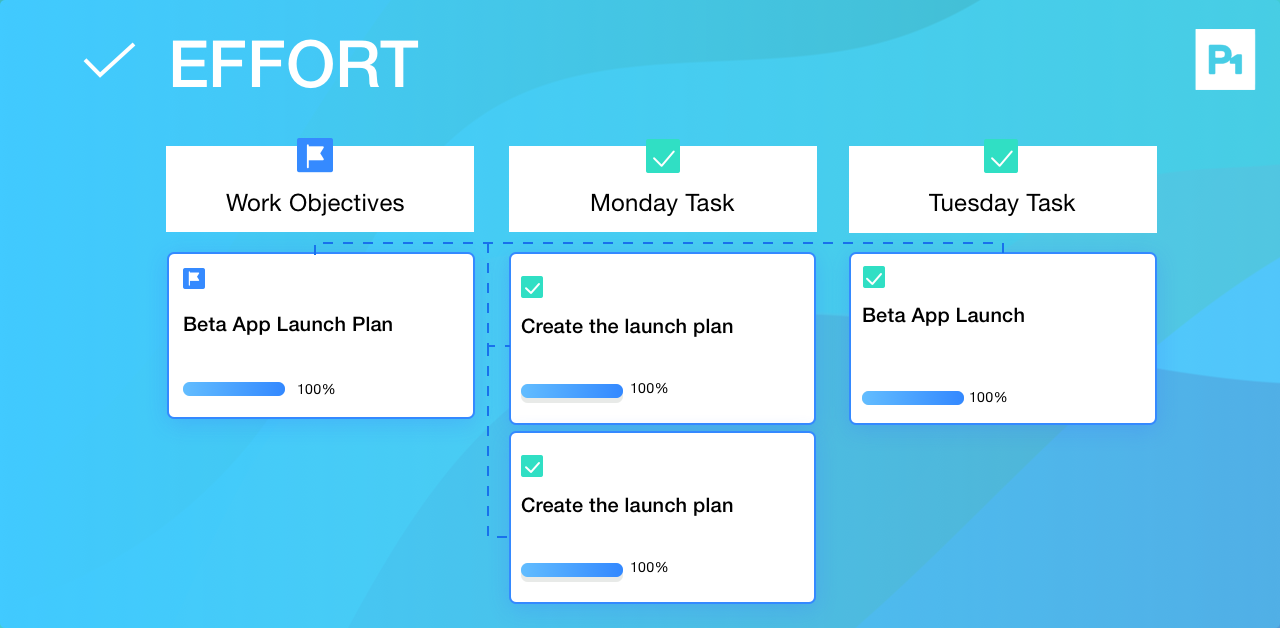 Effort
ProjectOne introduces a new way for teams to measure key metrics of effort and productivity to ensure the success of a project.